Breakthrough
A pen is smashed through a deck.
A card rises from the impaled deck.
Then the strangest thing happens…
Click here to see more...
Gazzo called David Hoy's Tossed Out Deck
"The greatest trick in the history of card magic."
Now, Chris Philpott's
Tossed Out Book Test
makes this a show-stopper of mentalism.
Multiple books, multiple presentations... click here to see more...
Welcome! This website features the original magic of
Chris Philpott, LA Magician and screenwriter, some for sale and some for free. Check out Chris' Film & Magic Blog. We've also put together pages of favorite links and great magical quotes. Enjoy browsing! You can reach us at chris@magicaonline.com.

Original Magic by Chris Philpott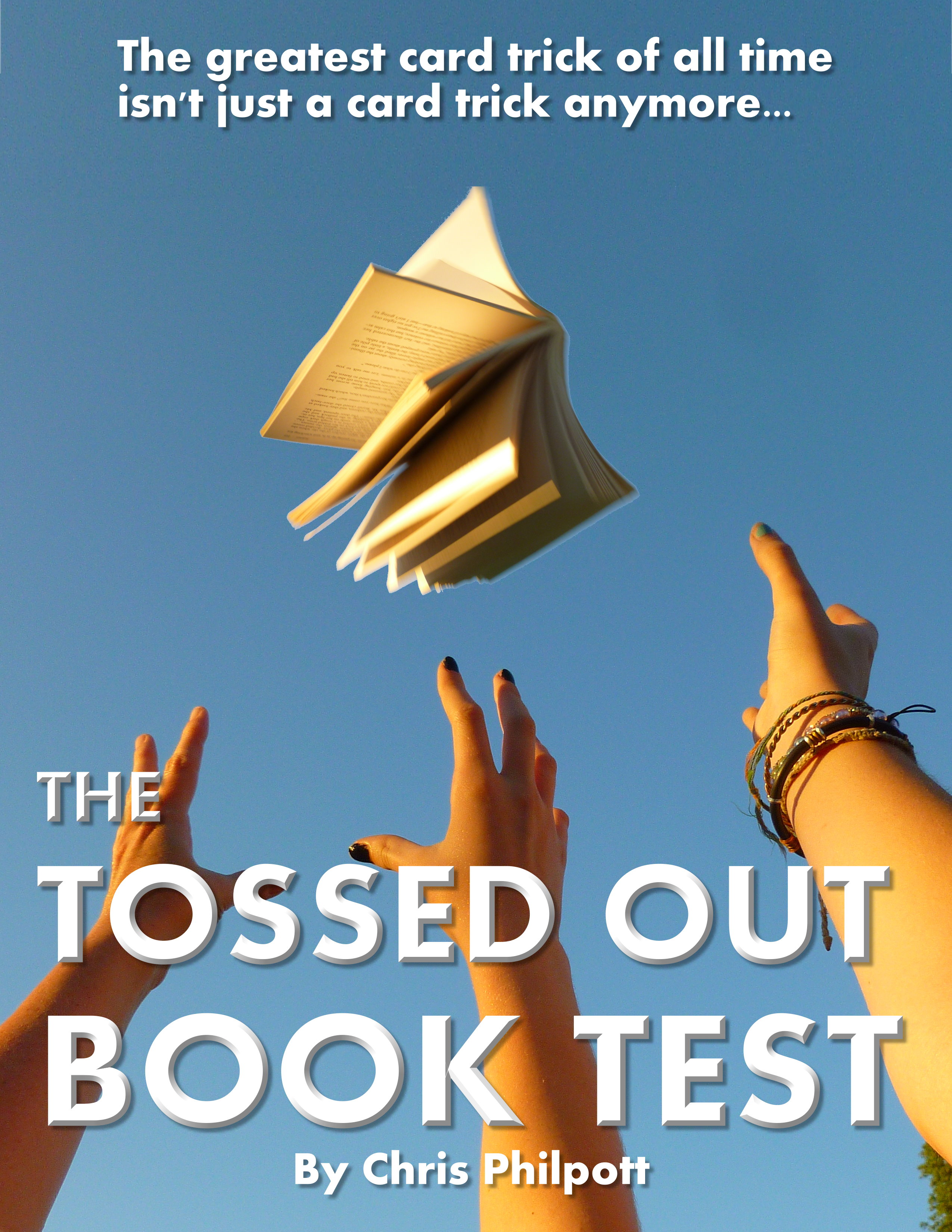 ©Chris Philpott 2012. All rights reserved. Original designs and content by Kathleen Breedyk and Chris Philpott.
Contact Us.

Incandescence:
The Love Poem Book Test©
A spectator opens a book of love poetry, thinks of a word and you read their mind. It's as simple and spellbinding as that.

Click here to see more...